Yorkshire Air Ambulance Cheque Presentation - July 2009
Download ZIP file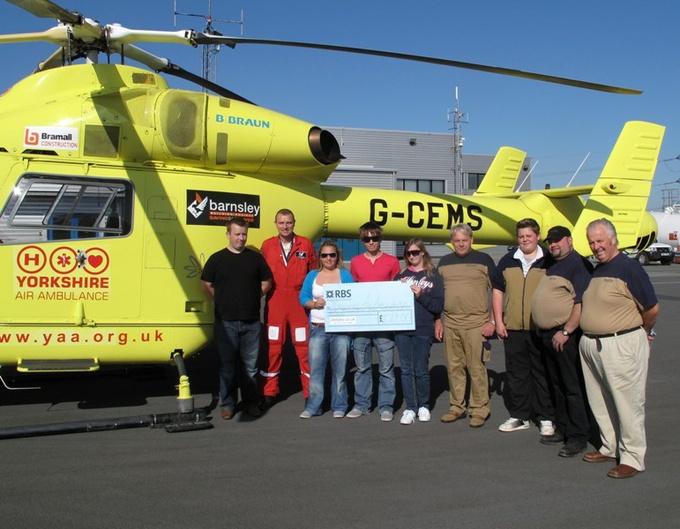 Following this summer's successful Jeepey Jamboree at Parkwood Off Road Centre Tong. No Limits Jeep Club committee made a unanimous decision, after all the costs of the Jamboree had been covered, any monies remaining, would be donated The Yorkshire Air Ambulance Charity.
I am delighted to confirm due to the fact no profit was taken out by the club, this year's Jeepey Jamboree raised £1019. The committee would like to give their thanks to all the Jeepers who supported this year event, without you it would have not been possible to raise this valuable amount for The Yorkshire Air Ambulance.
The Yorkshire Air Ambulance is an independent charity that needs to raise money to keep their two helicopters in the air.
The No Limits Jeep Club believes The Yorkshire Ambulance plays a vital role in a 999 situation alongside the other emergency services in the vast and beautiful landscape within the clubs home county of Yorkshire.
This worthwhile contribution has proved as a club can direct much needed to funds to charities. No Limits Jeep Club will be promoting future fund raising events to support The Yorkshire Air Ambulance and other causes throughout 2010.
Further information on how you can support the YAA visit www.yaa.org.uk
Why not make a donation today - Donate £3.00 by texting HELI to 84010